If you plan on starting a franchise business, it is important for you to realize that the techniques and tools needed to get your website optimal are notably different than conventional search engine optimization techniques. Understanding the principles and the concepts of SEO and how they can be applied to a franchise type of business is of great importance, as you begin to market and develop your business. A large number of franchise businesses falsely assume that by implementing the standard SEO techniques, they will achieve their desired results. If you are a franchise business owner, make sure to avoid that mistake and focus on franchise SEO techniques.
Look for professionals
To do that, start by determining how your franchise handles its website or websites. In some cases, a company can have a single website, which serves as a hub for all the franchises. If you have a situation like this, your SEO efforts should focus more on popular social media sites, as well as sites like City Search or Yelp. In case you are allowed to develop and maintain an additional, separate website, make a decision between handling SEO on your own, or hiring a professional SEO expert to handle it. Even though franchise SEO is viewed as less complex than conventional SEO, you should still avoid doing it on your own.
Link building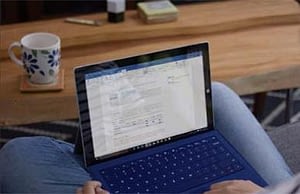 This is especially important when it comes to link building. This feature is a major component of franchise SEO, mainly due to the fact that search engines utilize the exact number of inbound links as a part of their formula for site ranking. Since franchises represent a part of a team or a growing brand, link building can be quite effective and potentially simpler. In this case, it is a much better option to build a list of links, instead of trading or purchasing links. Even though it is much faster, buying links can leave you with many low-value or irrelevant links.
Backlinks
However, when it comes to separating the extremely well-optimized websites from well-optimized ones, link building beyond the norm is the key. Recent studies show that almost 70% of all online users do not go past the first page of a search engine. Therefore, in order to get your website to the first page, you will have to commit to press releases, extensive keyword research, daily blogging, constant addition of new articles and new content and more. As you can see, it is not only about the content. It needs to be skillfully implemented and widely syndicated, in order to generate a high quantity of quality backlinks, and these represent the key differentiator when it comes to ranking websites by search engines.
GEO SEO
For franchise owners, such as yourself, another critically important aspect of website optimization is GEO SEO. No franchise can expect a success without taking the time to properly register their sites with local directories. Google maps, or some other directories, can be an amazing source of potential clients for all kinds of businesses. Keep in mind that registering your website for these directories is very quick and simple, but highly effective in the long run.
The power of social media

Last, but not least, do not underestimate the power of social media. Sites like Twitter, Facebook or Instagram, and their features, such as discussion boards or polling buttons can greatly help you with spreading the word about your franchise.