Every business is required to have a professional website for it to competed fairs in the online world. In the modern, days, more many people are using the internet as a source of information. Web design is a process that should be taken seriously. This means that every business, whether big or small should invest in a good website. However, many businesses have not realized the benefits of hiring the services of professional web design companies.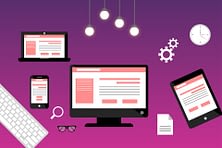 Different companies can help you in designing a good website for your business. The appearance and functionality of a site can make a huge impact. Companies or industries that doesn't have professional sites are at high risks losing their professional customers. In the modern days, most consumers are making their purchase online. Others rely on customers reviews to make their purchasing decisions. Most of them will avoid wasting their time on sites that don't look secure or professional. Outline here below are the main benefits if hiring a reputable web design company:
Uniqueness
A professional website should have unique features that make it secure. Ideally, it should stand out from the other sites. You should prove to the customers that your business is the best. The services of these professionals can help you in presenting your firm as one-of-a-kind among the other participants in the market. This will, in turn, give your business a long lasting impression; it will be at the forefront of the customer's mind.
First Impression
The visitors' first impression is critical. Their opinion of business is mainly based on how the website of your business looks like. They can easily tell if the site is professionally desired or the web design company took the cheapest route.
Professionalism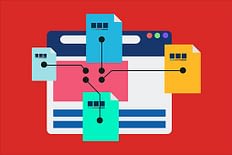 The manner in which you present your business or company to the public is very important. This should be your priority. Hiring a professional web design company will ensure that your business is presented in a presentable or organized fashion. This is the best way of evoking trust and increasing sales. The imagery and content of all the pages should be of high quality to attract the target audience.
Reliability and Functionality
Sometimes you might design a website by yourself only to find out that something went wrong after a couple of weeks or months. This is very common with new websites. A professional company will help you in addressing such issues whenever they arise.