Online Marketing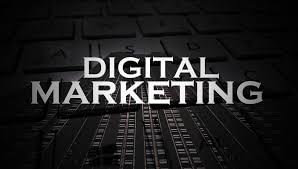 Digital marketing is a dynamic industry that is always providing marketers and businesspersons with new opportunities. As such, it is imperative for any player in the Online Marketing industry to adopt a strategy. Being strategic is the only way you will be able to stay ahead of your competitors.
Well, you might can up with a personal strategy based on your understanding and experience. But this article shares some tried digital marketing strategies which will help you improve your online presence.
Inbound Marketing
Inbound marketing is all about the value you offer to your customers. Thus, it is imperative for marketers to ensure they add value to their customers. This means that inbound marketing is not just about coming up with eye-catching adverts, it is a long term project aimed at solving or addressing the specific needs of your target market.
Video Marketing
Video marketing, for some time, plays a crucial role in internet marketing thanks to the fantastic internet speeds we enjoy today. At a time where watching online videos is becoming more ingrained in different cultures, marketers cannot afford to overlook the value offered by video marketing. Instead, every marketer should invest in creating a solid video marketing strategy.
Artificial Intelligence
Marketers in the past have been hesitant to incorporate artificial intelligence into their marketing strategies. It is now clear that artificial intelligence is the real deal when it comes to improving user behaviors and simplifying data-based experiences. For instance, Chatbots continue to play a huge role in facilitating purchasing decisions.
Visual and Voice Search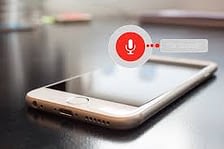 How you search for items online is not just about texts, you can also use voice or image search. Image search is all about using images to find text-based information, which is somehow the opposite of what we are accustomed to doing. On the other hand, voice search allows customers to find anything they want without even lifting a finger. The use of voice and image search has presented a challenge for marketers, but those who manage to get around it stand to reap handsomely.
Business and marketers should embrace these marketing trends to increase their market reach. Competitive companies know that the only way to keep growing their online presence is to stay ahead of the pack. Leveraging in new trends will help you get new customers on green playing fields. So if you are serious about taking your business to the next level, implement these strategies.
Working with a SEO company comes with many benefits.  The overall services offered may differ from company to company, but there are major ones, which cut across all of them. These include;
Consultancy services
SEO consultancy services involve everything related to website optimization. The SEO Company liaises with clients directly to come up with and implement online campaigns. As consultants, they give advice, guidance, and solutions for particular issues that may affect the ranking of your site. To be able to do this, they have to carry out some analysis of your website as well. Their expertise and experience can go a long way to helping you get success.
Web design
This is a major service, which a specialized SEO firm can offer its clients. They have web designers who can come up with websites that not only look and feels attractive but have the ability to generate heavy traffic to your site, with a conversion rate that is high. Some firms may dedicate a manager to work closely with you, helping you put up a brief and communicate your design vision to an assigned design team.
SEO audits
SEO companies do SEO audits as well. The purpose of the review is usually to identify any issue or opportunity that may be within the overall search engine profile of your website. This includes the technical infrastructure as well as off-page and on-page elements. A good SEO audit should be able to determine the likelihood of success for any marketing activity that has been planned. It makes it possible to pre-empt any probable obstacle or problem.
SEO strategy

After an SEO audit has been done on a website, putting up a plan should be the next step. It should map out all the stages of the program to be implemented. For instance, it should look at the current traffic levels, the scope of the project, competition, and technology are some of the factors that will determine the package that the SEO Company will offer you for the SEO strategy.
Keyword research
Creation of a shortlist of keywords can be done in several methods. Some of the methods include the use of tools such as Google Analytics, surveying customers, client suggestions, social media analysis, and competitor analysis. Different agencies may use different methods.
The majority of online users find websites through the popular search engines such as Yahoo and Google. If you want the majority of online users to get to your website, then you need to carry out search engine optimization tactics on your website. With proper SEO methods, you can achieve high rankings on your sites.
Software developers and webmasters are using different methods, tools, and software to achieve better results. Fortunately, there are also free SEO tools that can help you get sizeable traffic. The following are some SEO techniques, which can help you achieve excellent website promotion and visibility.
Good site architecture
A well-designed websit

e can easily improve the user experience. Moreover, it can increase your search engine rankings. In fact, correct alignment and placement offer your site clear-cut looks. You should only follow traditional standards of the site design such as relevant images, videos, and quality content. You should also correct any flaws in your site to improve the user experience.
Mobile friendly
You should have a responsive website. This is an important feature that will help you succeed in SEO and achieving decent rankings. Nowadays, a lot of people are using mobile devices to access the internet. Only web pages with responsive layout structure can secure good user visibility.
Interlinking sites
Inner links play an important role in ranking of a website. This is because it leads your visitors to different pages of your website. Also, use of appropriate linking and anchors can help get the attention of search engine crawlers.
Reasons SEO is an indispensable tool
Webmasters

believe that new algorithms and modern techniques have made SEO very difficult. However, SEO is an important asset for the growth and development of websites. Experts know that proper search engine optimization is the only way to high rankings, large amount of traffic, profitable sales, and higher visibility. If you implement SEO techniques as required, you are bound to succeed no matter the size of your business.
There are various hidden methods and tricks that can be used to improve your website visibility and rankings. You do not have to spend a lot of money to gain online visibility. Rather, having a dedicated approach can help you survive the stiff competition. It is advisable to hire reputable London SEO Consultants to do the work for you. They can also advise you on every aspect starting from content development to backlinks.
True Meaning Of Bounce Rate
Bounce rate is the percentage of visitors to a site who navigate away or 'bounce' after just seeing the individual web page. The term has a negative connotation to it, and often people think that when there is a high bounce rate, business is likely to be bad. That fear is based on the feeling that a high bounce rate means that the site doesn't have high-quality content, which Google wants out of all its top-ranked sites.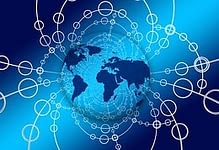 According to experts, if a web page has a high bounce rate for any search term, Google takes note of that and lowers the site's rankings besides devaluing the same site for the specific search term.
Whenever a person clicks on a result on the Search Engine Results Page, Google notes how long the person will stay on the web page. If the user clicks the result on SERP, finds out the web page is not answering the query, and quickly returns to the SERP by hitting the back button, that action is referred to as 'return-to-SERP' in SEO parlance.
However, most of Google's algorithms are very mysterious, and it is not very clear how long a user ought to dwell on a web page, so it doesn't count as a 'return-to-SERP'. What is clear, though, is that if a user quickly returns to SERP, it affects the ranking of the web page in the Search Engine Results Page.
Why Google Takes Bounce Rates Seriously
As already indicated, there are reasons Google algorithms take bounce rates into serious consideration when determining rankings in the search engines. The chief reason is that when there is a high bounce rate, then that is an indication that users did not find valuable and relevant content on the particular web page. There are times the content is rich, but it is simply not relevant to the searcher's query.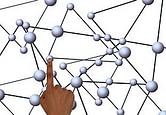 However, it is important to know that there are exceptions to this. For example, if the user's query was a quickly answerable question, they click the first result, and find the answer in a few seconds, they can return to the Search Engine Results Page to proceed with something else, but that alone would have increased the webpage's bounce rate.
But, even if Google wasn't using bounce rates to determine your ranking on the SERP, bounce rates are still a useful tool you can use to decipher how useful and engaging your website is. It can help you find out if the content remains relevant to the targeted keyword plan. By observing the bounce rate, you can then tell what areas of your site need revamping or improvement to reduce the bounce rate.