True Meaning Of Bounce Rate
Bounce rate is the percentage of visitors to a site who navigate away or 'bounce' after just seeing the individual web page. The term has a negative connotation to it, and often people think that when there is a high bounce rate, business is likely to be bad. That fear is based on the feeling that a high bounce rate means that the site doesn't have high-quality content, which Google wants out of all its top-ranked sites.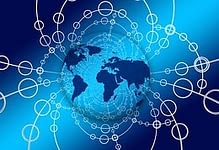 According to experts, if a web page has a high bounce rate for any search term, Google takes note of that and lowers the site's rankings besides devaluing the same site for the specific search term.
Whenever a person clicks on a result on the Search Engine Results Page, Google notes how long the person will stay on the web page. If the user clicks the result on SERP, finds out the web page is not answering the query, and quickly returns to the SERP by hitting the back button, that action is referred to as 'return-to-SERP' in SEO parlance.
However, most of Google's algorithms are very mysterious, and it is not very clear how long a user ought to dwell on a web page, so it doesn't count as a 'return-to-SERP'. What is clear, though, is that if a user quickly returns to SERP, it affects the ranking of the web page in the Search Engine Results Page.
Why Google Takes Bounce Rates Seriously
As already indicated, there are reasons Google algorithms take bounce rates into serious consideration when determining rankings in the search engines. The chief reason is that when there is a high bounce rate, then that is an indication that users did not find valuable and relevant content on the particular web page. There are times the content is rich, but it is simply not relevant to the searcher's query.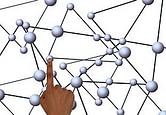 However, it is important to know that there are exceptions to this. For example, if the user's query was a quickly answerable question, they click the first result, and find the answer in a few seconds, they can return to the Search Engine Results Page to proceed with something else, but that alone would have increased the webpage's bounce rate.
But, even if Google wasn't using bounce rates to determine your ranking on the SERP, bounce rates are still a useful tool you can use to decipher how useful and engaging your website is. It can help you find out if the content remains relevant to the targeted keyword plan. By observing the bounce rate, you can then tell what areas of your site need revamping or improvement to reduce the bounce rate.