Every business wants to hire the best SEO service provider to manage their internet marketing campaigns. Moreover, they can help you achieve your online goals. Remember that online is a competitive environment where businesses are competing on a global scale. For instance, they are competing with thousands of other businesses, all providing same services and products.
Nowadays, there are various things you should look f

or when choosing an SEO company. These things help you make a good decision and drive your enterprise forward. Moreover, they can help boost brand visibility and achieve online success. Also, there are common mistakes SEO service providers make that can ruin your business and fall behind regarding rankings.
Mistakes to avoid when hiring SEO experts
Not knowing where they get backlinks
You should ask your SEO service company where they acquire their backlinks. It is important for links to be done manually based on what will push you forward to achieve online efforts. Unfortunately, some companies use wrong techniques that include purchasing backlinks from directories. Such backlinks are of poor quality and will do more harm than good to your business. In fact, they can hinder your online success.
Going for fast results
It is necessary to understand that search engine optimization is a process, which takes time and dedication. The company should work hard to build up your credibility and reputation in the industry. Moreover, it will ensure your site gets noticed. They should follow numerous algorithms that are set out by search engines. A company that promises you first results is not credible because optimization takes time. You will start realizing results in 3 to 6 months.
Working with a company that is not well-established
This is a commo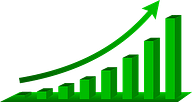 n mistake business owners make when hiring a SEO agency. Agencies that have been operating for many years and well-established are there for several reasons. One is that they are delivering prove results. Thus, if your business is located in this part of the world ensure you hire a reputable SEO Kent company. Some new ones do not have a portfolio that you can rely on to make a decision.
Failure to check references
You should ignore a firm that offers you references that do not exist. When you are provided with references, ensure you follow them up. In fact, references can offer you peace of mind as they help you grow your business.
Nowadays, SEO companies offer service packages. Ensure you get a package that suits your business needs. Therefore, carry out extensive research before hiring any company.