On-site optimization means that the pages of your website and the overall content is optimized for some specific keywords. In order to attract more visitors to your page, it is very important that your web page is optimized.
Rules of on-site optimization:
Text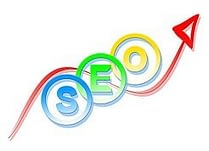 When it comes to on-site optimization, the text is the most important thing. Most website owners use fancy designs and animations to attract more people to their website. However, using too many animations is actually not the right thing to do. It can actually reduce your chance of a higher rating. Search engines always looks for the text in your web page. It is obviously important that your website is pleasing to the eye. However, your main focus should be on the text. After that, you can work on the themes.
Original content
Search engines always try their best to avoid spam. They have many mechanisms to detect whether a website is original or spam. Hence, you should make sure that the content you write is unique and original.
Avoid obstacles
There are some things which Search Engines don't prefer. Frames are one of them. Avoid using Frames at all costs. Also, stay clear of Flash. Make sure that you do not use too many images on your website. The website should look clean and user-friendly. The image size should also be as low as possible. You should also make sure that your website is fast. If the website takes too much time to load, then search engines will give it a low rating.
Keyword
Try to optimize each page of your website for a particular keyboard. The keyword should be somewhere in the text. Ideally, the keyword should be the headline of the page. You can also highlight the keyword. Search engines pay more attention to headlines and highlighted words. However, make sure that you do not overuse the keyword.
Links

You should also keep an eye on the architecture of your website. While adding any external link to your website, you should make sure that the external link is genuine. If you add a poor or spam link, then your ranking will suffer. The linking structure is very important.
Be patient
You need to be a little bit patient as well. Most of the search engines take some time to recognize the changes you have made to your website. Hence, if recently you made some changes, you have to wait for some time to check the results. Meanwhile, don't tinker too much with your website.