If you are just starting your business, and you are looking forward to making it a big multinational, then you need the services of a South Wales SEO expert. In today's world where millions of people visit the web every day, you need to take advantage of this and make yourself visible on the web.
It is one thing to have a website and it is totally a different thing to have a website that is SEO optimized. A SEO optimized website is the best way to be found by customers and to increase your overall sales.
Why small and new businesses need SEO
Reach new clients
If you have ordinary websites that have not been SEO optimized, the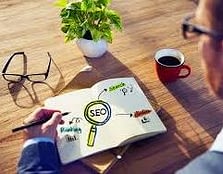 n you are not reaching your full potential. There are still clients out there who can't see what you offer although they might be interested.
Adopting SEO in your website is one of the ways to get new clients. This is especially true when you adopt local SEO to make your presence known in the geographical area that you operate. Local SEO contains physical location and other important details that make clients reach you easily.
Stay competitive
Completion in online business is becoming stiff than it was some years back. This is because website owners are more educated about SEO, and they can incorporate the best SEO practices in their business to achieve results.
If you are not yell informed, it means that your business will always be lagging behind, and it will be impossible to keep ahead of others. Once you incorporate SEO in your business, you can be sure that your website will get better ranking, and this will expose you to more people who are likely to be your customers.
Improved profits
A website is like your office or your store. You need to present it in a manner that will appeal to the customers and make them buy your products. There is no better way to make your website attractive to the customers by using SEO techniques. SEO techniques help you come with good web content, better images and also coming up with a customer friendly website.
Once customers visit your website, and they are impressed with what they see, they are likely to make a purchase and become your permanent customers. This is good for the business because more sales mean more profits.